Choose the color of your fabric
Please note that this are not genuine fabric colors of any manufactuer. The colors have been hand-chosen by me, as they represent an array of colors which act as a decent, though emphasizing background for my intricate design. I strongly recommend to avoid any bold colored and/or mottled so-called "hand dyed" fabrics. Your months-long work on details and specialitles will be lost in any agitated background.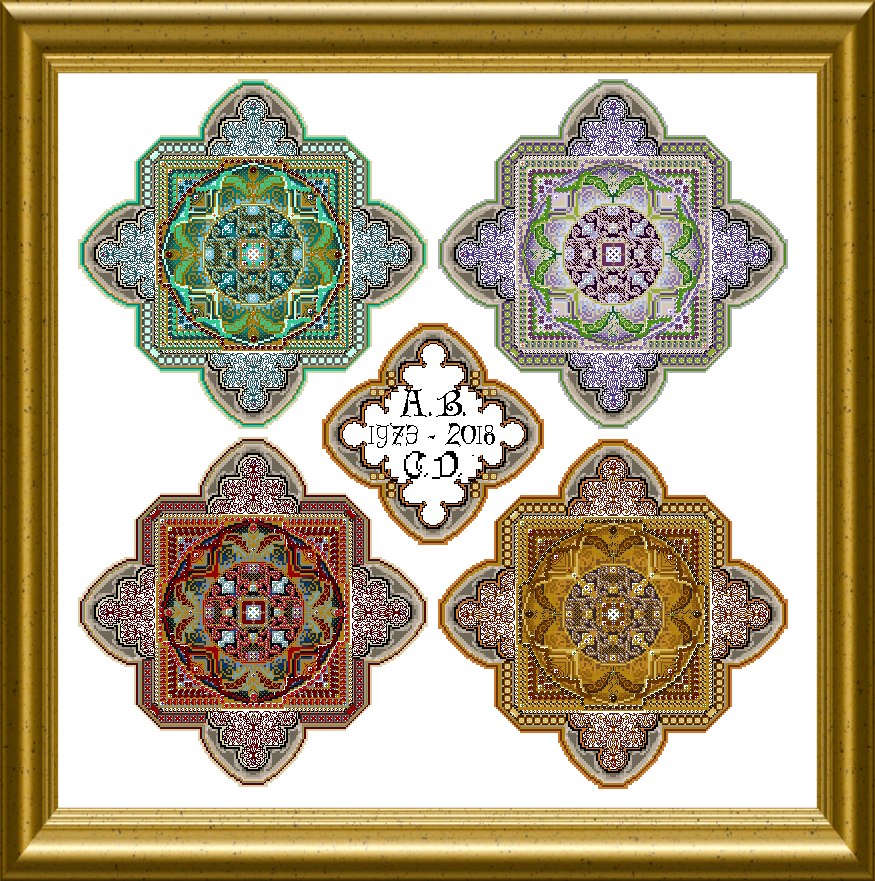 This bundle of all 4 differently colored Gothic Arch Ornaments does not only contain the
four single patterns (which cost 20.- € each) with a generous discount, (four for the price of three, so to say…)

but as well
1.) a center ornament which "pulls" it all together and a decorative over-one ornament.
2.) As well as a 2nd proposal for the middle for those who do not want a "personalization" but rather an other ornamental option. Additional Blackwork and a tiny flower beads pattern are added…..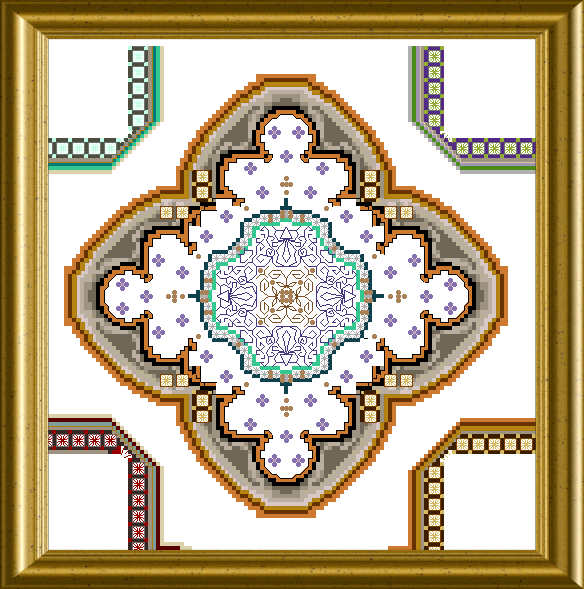 And
3.) a decorative over-one Alphabet and numbers for your personal additions.
You may choose yourself which of the lovely variegated silks you will use for the personalization – or if you leave it in plain black… ? You may add initials and/or a date…
Arranged as in the picture the mere stitch size of all 4 designs will be
355 x 355 stitches.
you will need to add as much free fabric as you desire for holding and finishing.
For info about the Materials please refer to the pages of the single designs.