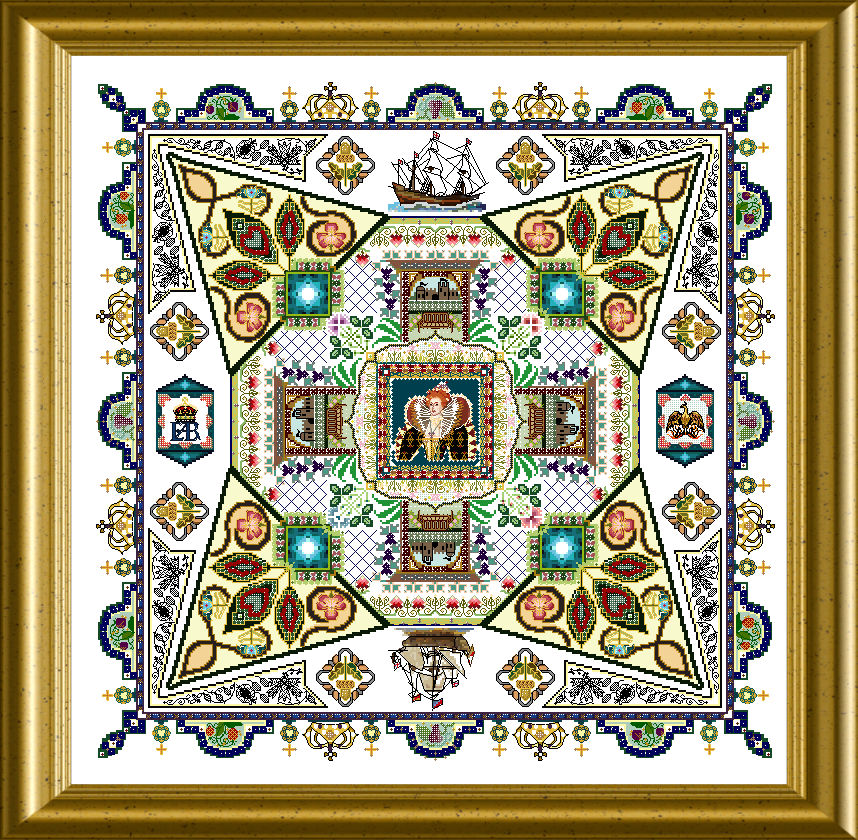 You have waited so long: Finally, I can announce the release of "The Sweet Garden of Elizabeth I"!
Reading the description of the designer I do think that this design can be seen as not completely finished as the amount of bling is – for a Châtelaine design – still quite moderate. I can not guarantee the design to match the descriptions below in every part. Nevertheless, the preview matches the design, it is rich of details, special stitched and beads. And who knows – maybe you feel inspired to add even a bit more sparkle to your liking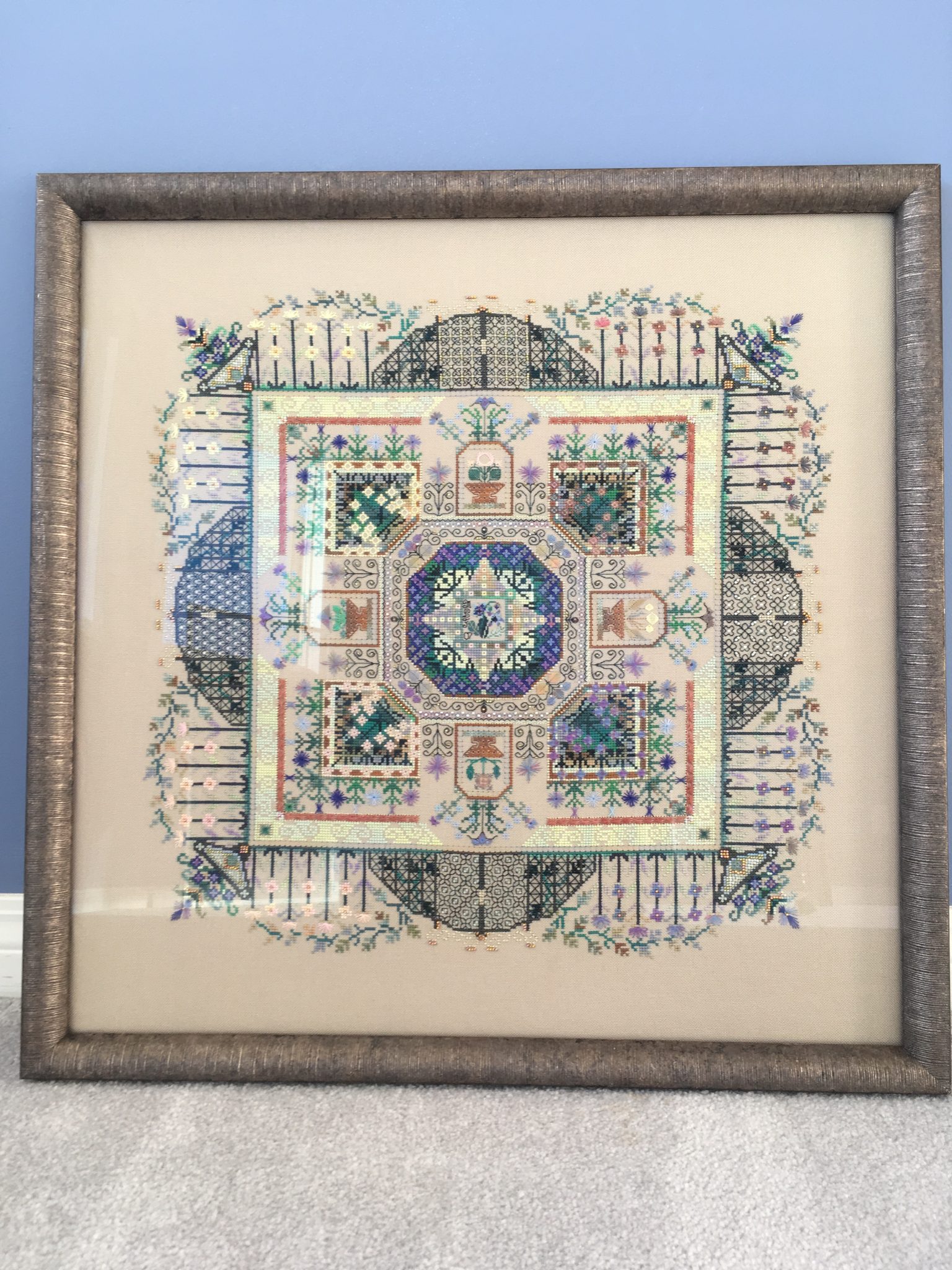 Feeling a bit like Spring already?
Have a look at Châtelaine's Botanical Designs 🙂