Do you wish to give something special to a stitcher friend? Here you go!
First, fill out the form and then select below the amount (and the reaction 😉 )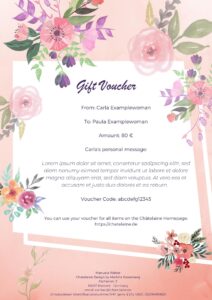 that you would like to give away.
It is essential that you fill out the form – please do not forget!
You will then receive the voucher to your email address within 2 working days and you can send it to your loved one via e-mail or print it out to hand it over – just as you wish.
If you want to give away a completely different amount – no problem. Write me a short email and we will discuss it 🙂
Choose the value below!