For the longest time, this design and its "sisters" were not published here but now they have arrived!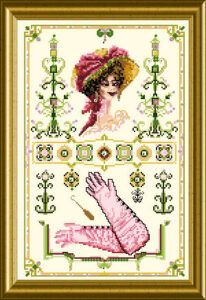 This design depicts a typical Victorian Lady in her surroundings and with some of her favorite items.
This series features three sisters, similar but very different!
You can check the Materials here.
If you want them all together, have a look at the bundle: You save more than 20% compared to the individual purchase.