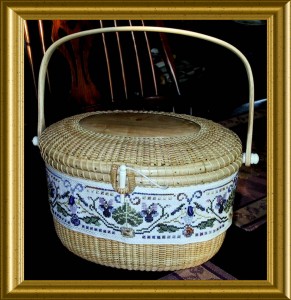 This was one of the first projects with "Toys" — as I was always drawn to these little doo-dads, playful small items you do not really need, but want!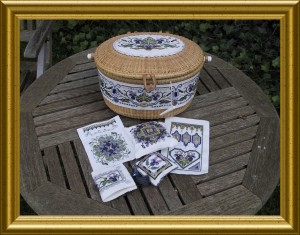 With these files, you now can stitch your own Nantucket basket top and banding together with the lovely smalls to tuck inside! The design was made to fit on top of such a pretty basket, but I am sure you can adjust it to any "base" with a little bit of calculation.
You will stitch mostly cross stitch, a few Special Stitches, with diverse threads and braids, beads, and sew-on sparklies and treasures.