Choose the color of your fabric
Please note that this are not genuine fabric colors of any manufactuer. The colors have been hand-chosen by me, as they represent an array of colors which act as a decent, though emphasizing background for my intricate design. I strongly recommend to avoid any bold colored and/or mottled so-called "hand dyed" fabrics. Your months-long work on details and specialitles will be lost in any agitated background.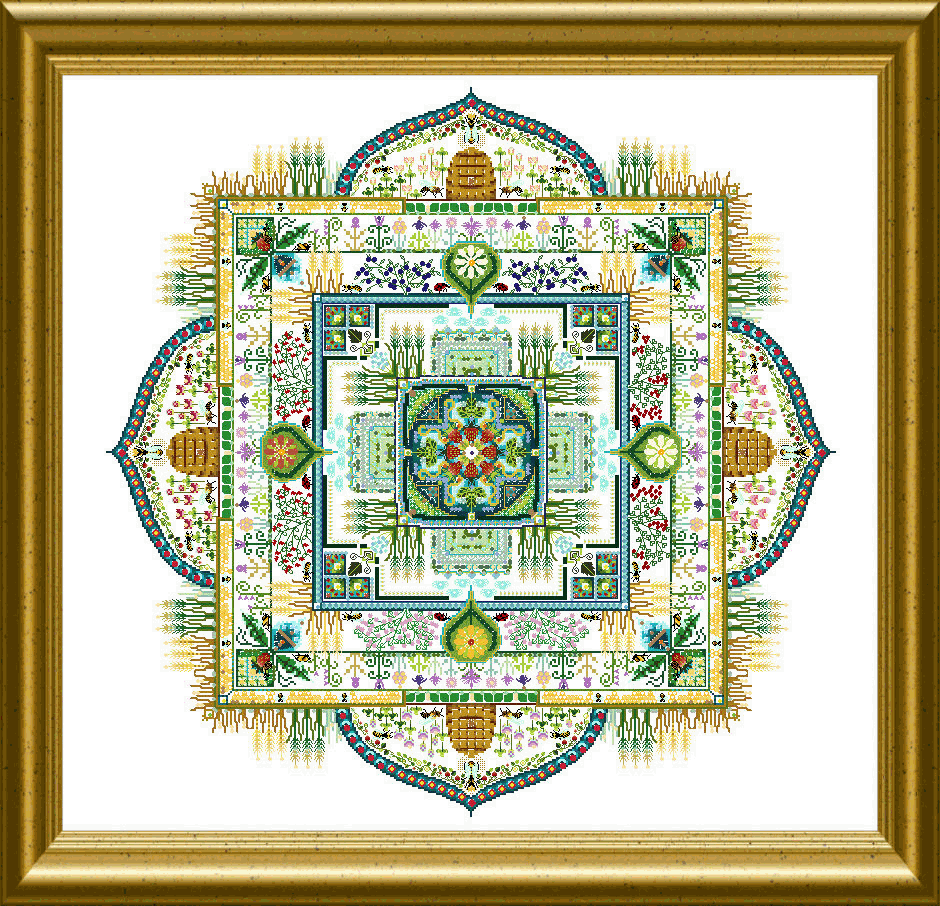 This (former) Mystery features all you imagine for Summer: Flowers in bright colors, fruit, blooms, bees, bumblebees, critters, green in juicy and lush colors.
Mainly cross-stitch you will as well do well-explained Special Stitches, use beads and crystals and lots of different threads for a nice dimensional and tactile experience.
If you purchase it now, you will download the 4 parts, exactly how it was published . Starting in the very center you will be able to work in "batches", so it does not seem sooo large !
Size of the mere design will be 365 x 365 stitches.
You can download a Materials List here prior to purchase: Materials M XVIII 2015
Kits of the materials can be purchased at ECC