Choose the color of your fabric
Please note that this are not genuine fabric colors of any manufactuer. The colors have been hand-chosen by me, as they represent an array of colors which act as a decent, though emphasizing background for my intricate design. I strongly recommend to avoid any bold colored and/or mottled so-called "hand dyed" fabrics. Your months-long work on details and specialitles will be lost in any agitated background.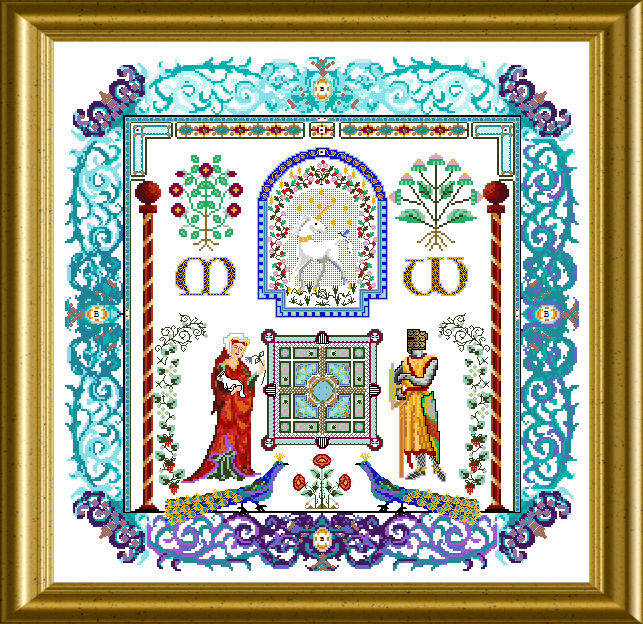 Rich and bright colors, golden braids, luscious deep blues as in medieval scriptures and paintings ! You stitch a collection of medievally inspired ornaments and figures – together with an alphabet with which you can personalize this embroidery.A noble knight and his lady frame a small Mandala garden – the Unicorn as a beloved symbol in these times can be seen under an arch of roses…..
The single motives lead themselves to being  used separately too – for postcards, small boxtops etc.
The mere embroidery size is 257 x 257 stitches.
Materials List: Materials Onl 9 MedSamp