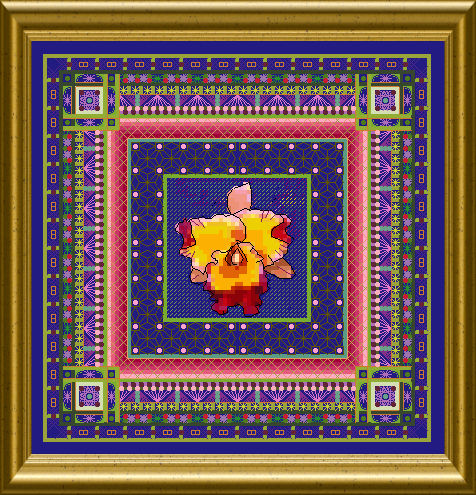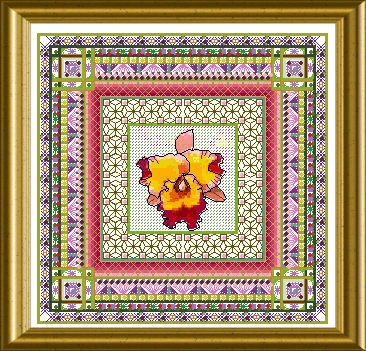 The second in the series of small-scale embroideries, which are crammed full with intricate stuff – starting with the stitches, YOU will choose, if the orchid will be "over one" or "over two" – both versions are supplied !! You will work a pulled thread background for a foggy shading, add Special Stitches in the ornamental frame, have a bit of Blackwork, some beads, some crystals….
Each tiny tapestry will have a different orchid in the center and a differntly sized frame –the colors of the frame will be matched to the main flower color scheme each times.
These small gems will lend themselves for finishing as boxtop, or framed as picture – or put together all 4 or more….. on one  larger piece of fabric.
All in the size of 95 x 95 stitches for the mere design !
Materials List:Onl 197 – Mat List