Choose the color of your fabric
Please note that this are not genuine fabric colors of any manufactuer. The colors have been hand-chosen by me, as they represent an array of colors which act as a decent, though emphasizing background for my intricate design. I strongly recommend to avoid any bold colored and/or mottled so-called "hand dyed" fabrics. Your months-long work on details and specialitles will be lost in any agitated background.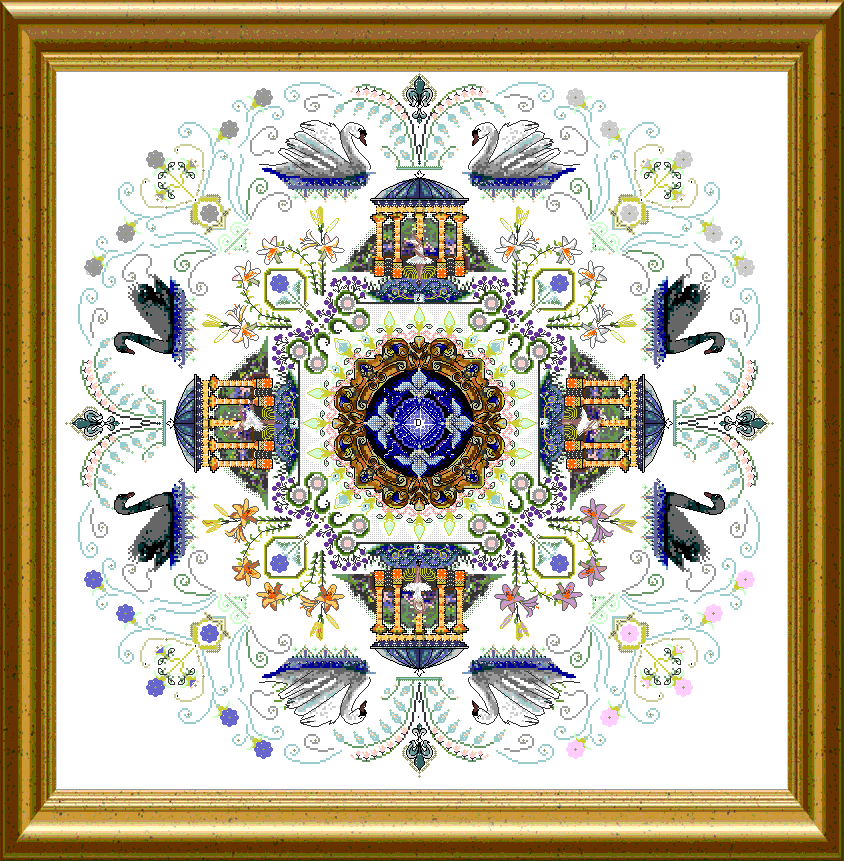 Perhaps really listen to the music of Peter Tschaikovski – the Ballet "Swan Lake"… which ispired me to this design. It was a Mystery in 2011 – and now you can stitch this romantic and dreamy tale on your fabric !
The Ballerinas are worked over one, to give detail to these minute and delicate little dancers.
You will add lots of beads and sparklies for a festive atmosphere, and use a large variation of silks, cotton, metallics and so on.
The mere design size is 353 x 353 stitches.
Here is the Materials List for download: Materials M XIV