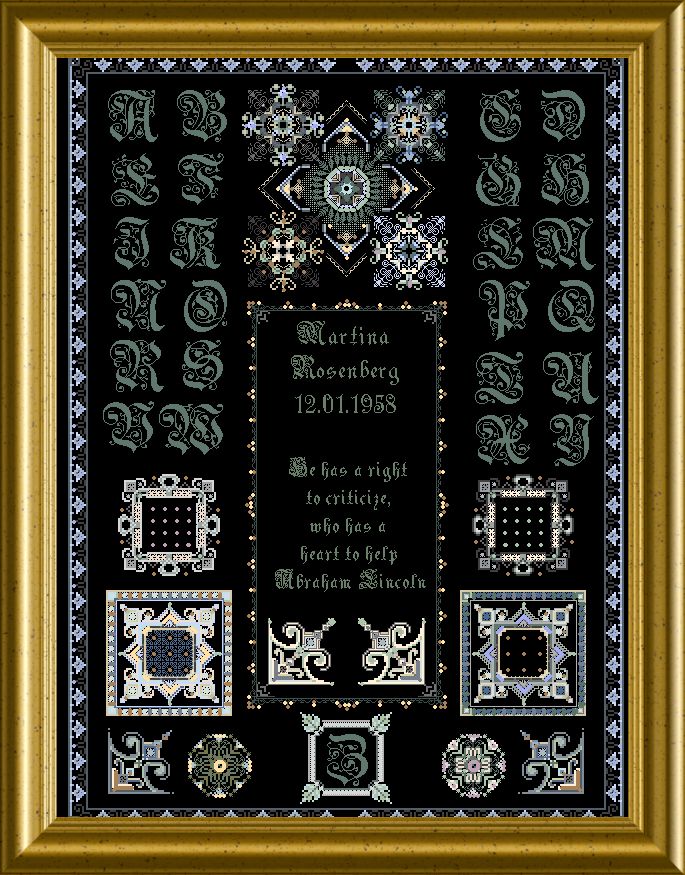 This sampler features a lot of delicate and elegant parts, a splendid border and a wonderful antique over-one alphabet. An over-two conversion is provided, of course.
In the center you find a free space to use for personalization – add a saying, initials, names, years – or use some of the provided ornaments to fill this space. Change the colors and threads if you like – and you will add even more interest in this heirloom piece !
You will use lovely silks and threads, and embellish with beads and crystals.  Special Stitches and Backstitching will give a filigree look to this embroidery.
The mere design size is 278 x 387 stitches