Choose the color of your fabric
Please note that this are not genuine fabric colors of any manufactuer. The colors have been hand-chosen by me, as they represent an array of colors which act as a decent, though emphasizing background for my intricate design. I strongly recommend to avoid any bold colored and/or mottled so-called "hand dyed" fabrics. Your months-long work on details and specialitles will be lost in any agitated background.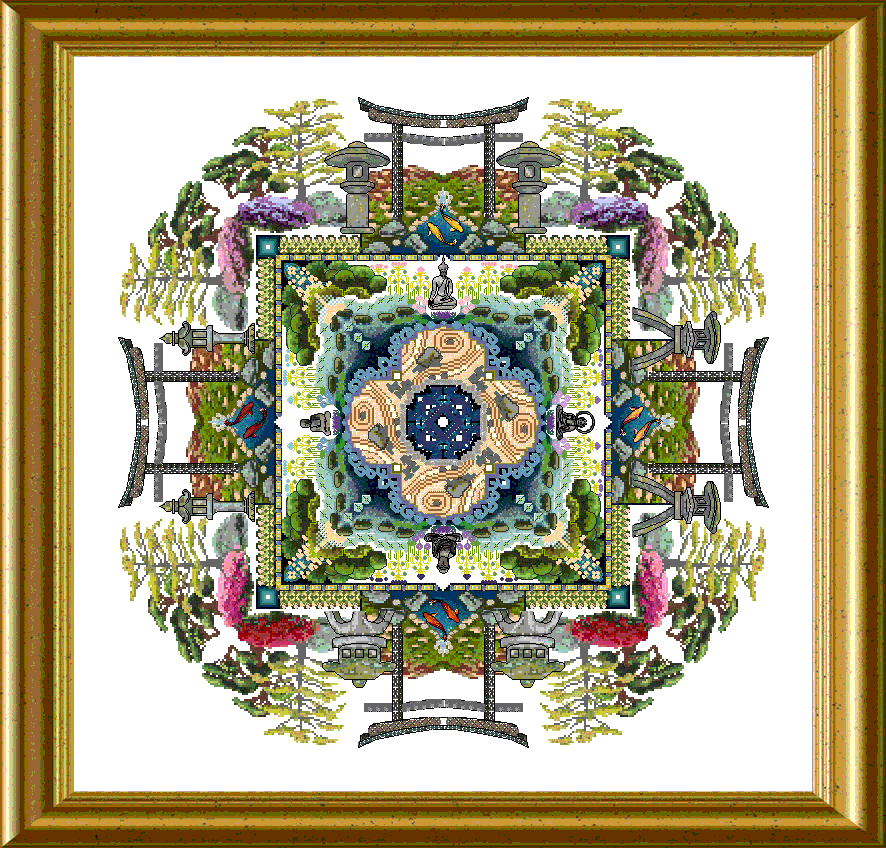 This is a dreamy moss garden in Japan – seamed  by Azaleas in all their beautiful brightness and
with trees in various shades of greens. You stitch tiny ponds with moss-covered stepping stones
as well as Koi fish jumping out of the waters…
Depending to your own taste you can stitch stone Buddhas or Bonsai Trees.
In the very center you find a tiny Zen garden to stitch…
The size of this complex design is 325 x 325
Many various shades of variegated silks are used as well as metallic and shimmering braids, beads and crystals. Besides a base of cross stitch and some over-one stitching, you will embroider lots of beautiful Special Stitches, which bring the variation of threads to visibility.
Kits of the materials can be purchased at ECC