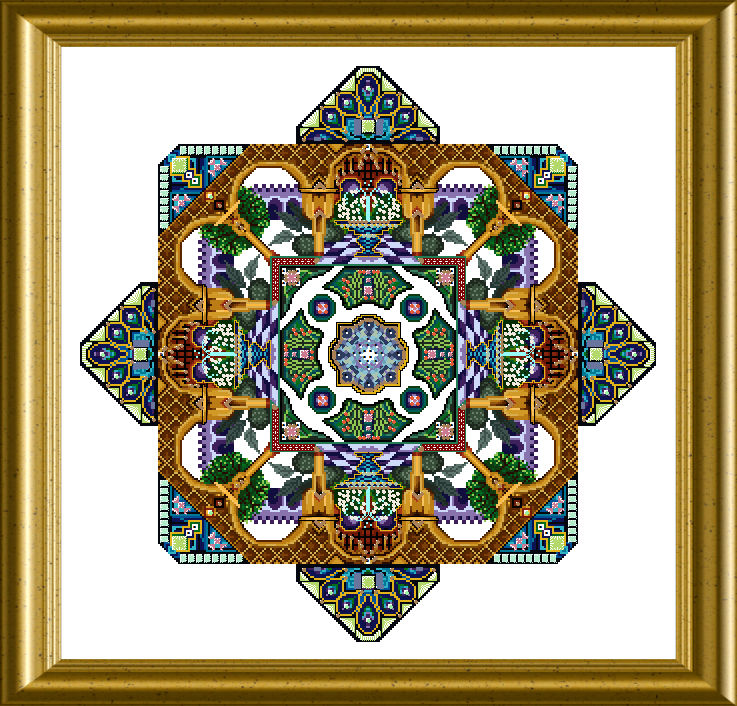 This Mandala Garden is designed in the sunny colors of Spain – where the Alhambra with its Garden is one of the most visited places. The maureque architecture, the rich and splendid growth, the plays of water fountains in shady arcades – all this you can stitch in this pretty design for your own pleasure or as a reminder of a trip to this place.
You will use many well explained Special Stitches, and together with the "base" of cross stitch, this will create dimension and tactile pleasure.
Silks, cottons, variegated threads, metallics, beads, and crystals are used for entertaining embroidery.
The mere design size of this piece is 288 x 288 stitches
Materials List: chat027materials