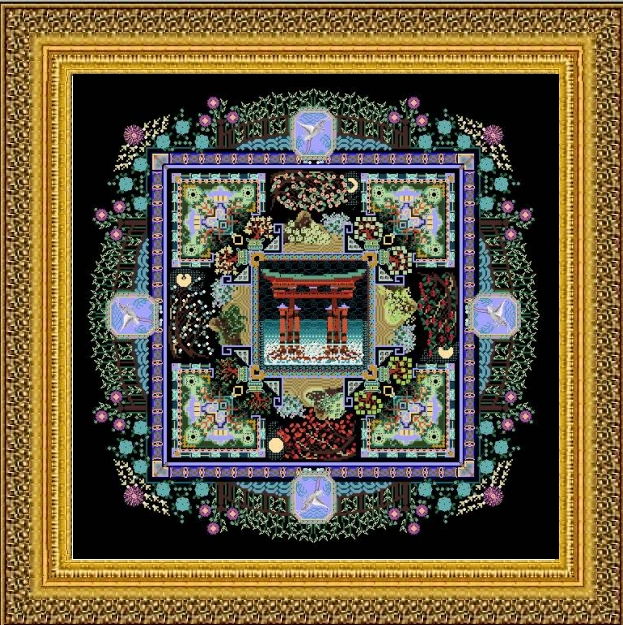 A beautiful Japanese Garden, filled with secret corners, lit by lanterns – the center embellished by a view of a Tori in the sea. Lots of plants, flying cranes – many symbols used in Japanese art.
Nature and garden parts are shown throughout the seasons – and the phases of the Moon!
You will stitch a base of normal cross stitch, which is embellished by many well-explained Special Stitches.
Variegated silks, beads, metallics, and crystals add to the splendor of this design.
The mere design size is 279 x 279 stitches.
Materials List: Material