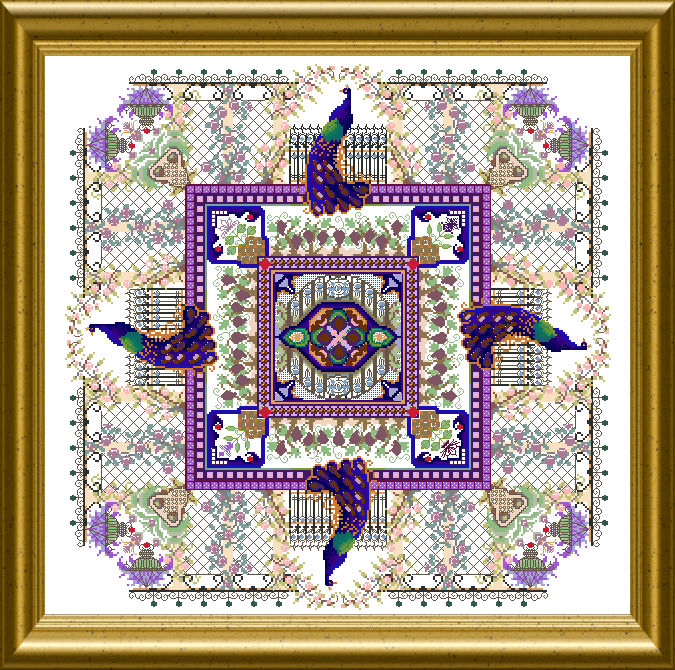 Muted colors of a misty, early morning in the vineyards. Pale colors with a tad of sunshine light up the grapes.
You can stitch this dreamy landscape now, using cross stitch together with lots of Special Stitches, with silks, beads and crystals. Metallic braids add sparkle !
The mere stitch count of this former Mystery project is 273 x 273 stitches.
Materials List:chat035materials
You receive 12 parts incl. extra charts and correction files, as they were published in the online class back then.