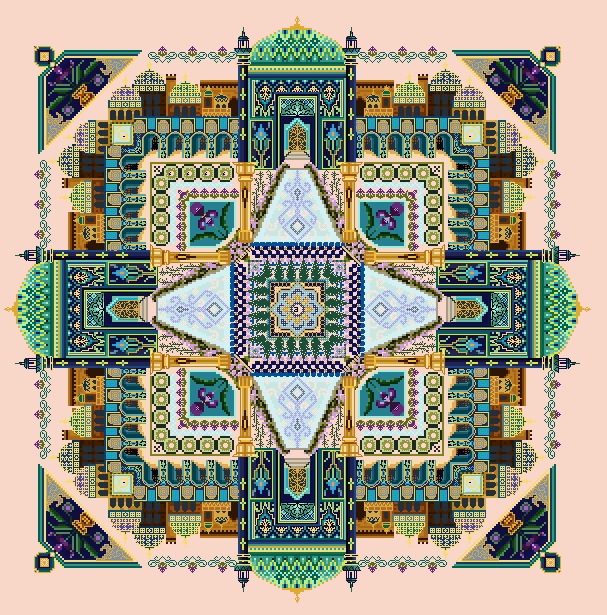 In rich colors and various ornaments, this design pictures the beauty and serenity of a Persian Garden, filled with Irises. The beaded center pond is overgrown with these, and whilst you wander through the blue-tiled arches, you can admire more of these beautiful plants in the corners.
You stitch this  design with normal cross stitches, embellished by Special Stitches, beads, crystals and the overall use of interesting threads, hand-dyed silks and metallic braids.
The mere stitch count is 293 x 293 stitches.
Materials List:
You receive this design in 12 parts, exactly as it was published at the time then as online class.