Choose the color of your fabric
Please note that this are not genuine fabric colors of any manufactuer. The colors have been hand-chosen by me, as they represent an array of colors which act as a decent, though emphasizing background for my intricate design. I strongly recommend to avoid any bold colored and/or mottled so-called "hand dyed" fabrics. Your months-long work on details and specialitles will be lost in any agitated background.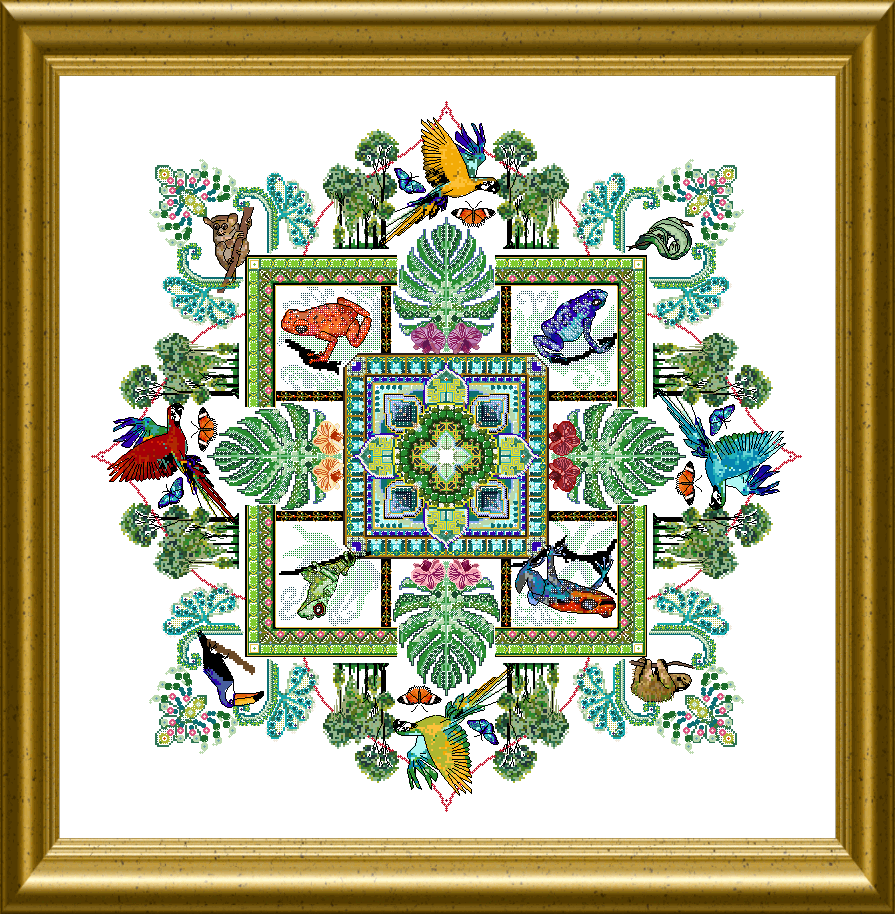 Here you have – in one download ! – the brand new design ONL 157 – The Rainforest Mandala.
Lush greens, large leafs, butterflies and animals of these forests surrounded by orchids and trees.Beaded Poison Frogs sit quietly in the corners and are surrounded by decorative and minute frames.
You will find lots of lovely Special Stitches in different sizes, use really really lots of beads and crystals and finally you will have a precious and depicting embroidery of these endangered parts of the world.
Perhaps you are not too fond of  the right upper side grass-green snake ? Well, for this case I made a more furry companion for you to exchange: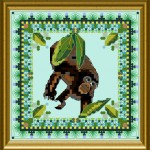 The inner motiv of this ornate little design is a monkey which just fits into the snake' place,
if you omit the frame and the corner leafs…
You can download it here for a small amount: MONKEY
The size of the mere design is 354 x 354 stitches – you will need to add free fabric to your own requirements !
Materials List: Onl 157 – Mat List
Below in the Gallery you can see the gorgeous stitched piece ( thank you, Renée !)