Choose the color of your fabric
Please note that this are not genuine fabric colors of any manufactuer. The colors have been hand-chosen by me, as they represent an array of colors which act as a decent, though emphasizing background for my intricate design. I strongly recommend to avoid any bold colored and/or mottled so-called "hand dyed" fabrics. Your months-long work on details and specialitles will be lost in any agitated background.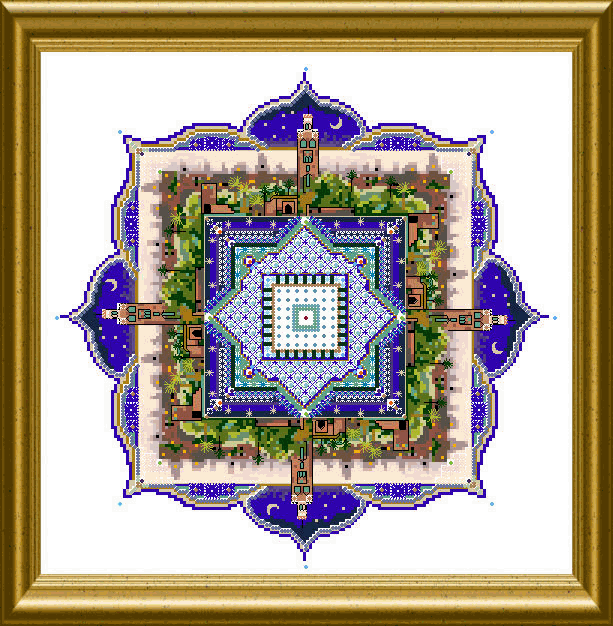 A smaller Mandala , a small sister to the big Blue Moroccan Lace Mandala ONL 180 and the Morocco Town Mandala ONL 178 – the night falling, dusky horizons, shady houses with a few lights already lit — and the blue night skies all around, with twinkling stars and a small slice of Moon….
In the center a beautiful arrangement of Blackwork, Special Stitches, Crystals and Tila Beads – which mimic the typical Moroccan tile patterns…
All in all not larger then 166 x 166 stitches, but packed full of interesting stitching, materials, and textures !
Materials List:Onl 179 – Mat List