Choose the color of your fabric
Please note that this are not genuine fabric colors of any manufactuer. The colors have been hand-chosen by me, as they represent an array of colors which act as a decent, though emphasizing background for my intricate design. I strongly recommend to avoid any bold colored and/or mottled so-called "hand dyed" fabrics. Your months-long work on details and specialitles will be lost in any agitated background.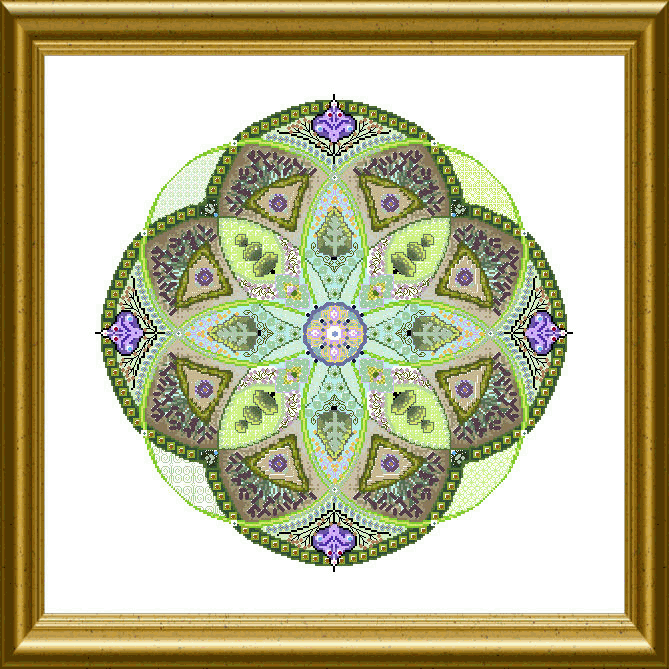 This is something new: A round garden with lots of Mandala features – but in a rounded shape. Like a maze… or a caleidoscope…
A base of muted greens is highlighted by soft and stronger lavender colors, a few purples, and matching glass beads.
Different threads like soft silks and coarser metallics will add to the structure of your stitching, making this a dimensional and taktile work of embroidery.
Many flowerbeds ask for Special Stitches, Crystals and beads…. There are lots of tiny places of intricacy while you work with the variegated silks, DMC cottons, metallic braids and finally do your embellishing with beads and crystals.
The mere design size of this one is 239 x 239 stitches.
Link for Materials List: Onl 190 – Mat List
P.S.: Watch out for more "A-Mazing" designs with this kind of layout… soon !
Materials List:Onl 190 – Mat List