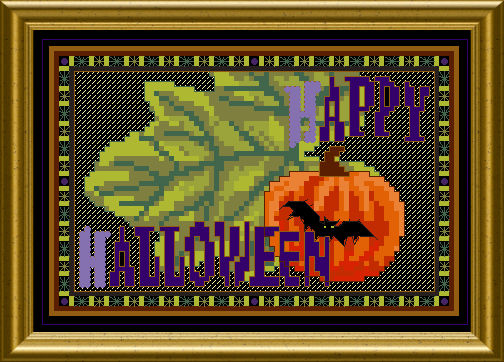 This was my free design for the Halloween time of 2017 ! For a limited time only you could download this pretty little embroidery design for free . please keep in mind, that you are not entitled to send this around , share it, give it away or use it commercially. Treat me and my design with respect for the copyrights, please !
This one now has retired and is available for a small fee…
Until then – just take the given materials or choose your own ones ! Stitch the little bat with fuzzy Wisper or use a solid black cotton… add beads or leave them , work the shimmering structurized background or not – it is up to you ! Finish it as a tiny pincushion, a postcard, a framed small picture or whatever you come up with .
Main goal: Enjoy !
The mere design size is 85 x 57 stitches.
Materials: SD 045 – Mat List