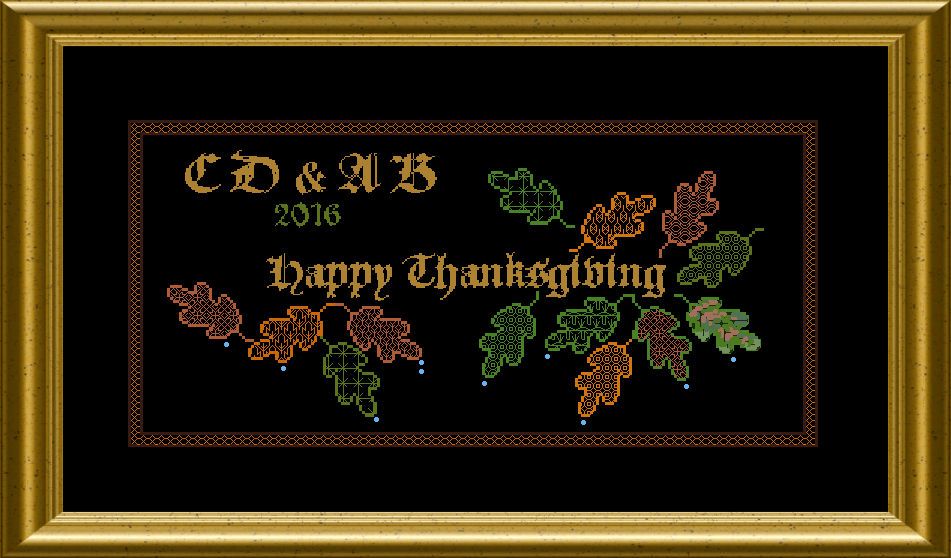 This easy to stitch design is just the right piece to stitch for Thanksgiving ! You can personalize it and give it a special twist:
Use the provided alphabet for over-one initials and year – exchange some lefs for solid stitching with the cross stitch in place of the Blackwork, add more beaded leafs….. and so on. You are  free to use the rectangular frame – or not. To use scraps and leftovers from previous projects, as long as they are green and autumn-colored…. Make it your own !
For a time frame from November 18,2016 to December 31, 2016 this design is my gift to my stitchers – for free. As of January 2017 this design will be for sale from then on. Please honor my copyrights and to not give, share, upload and send it to other stitchers and friends ! Thank you !!
The mere design size with frame is 230 x 109 stitches.