Choose the color of your fabric
Please note that this are not genuine fabric colors of any manufactuer. The colors have been hand-chosen by me, as they represent an array of colors which act as a decent, though emphasizing background for my intricate design. I strongly recommend to avoid any bold colored and/or mottled so-called "hand dyed" fabrics. Your months-long work on details and specialitles will be lost in any agitated background.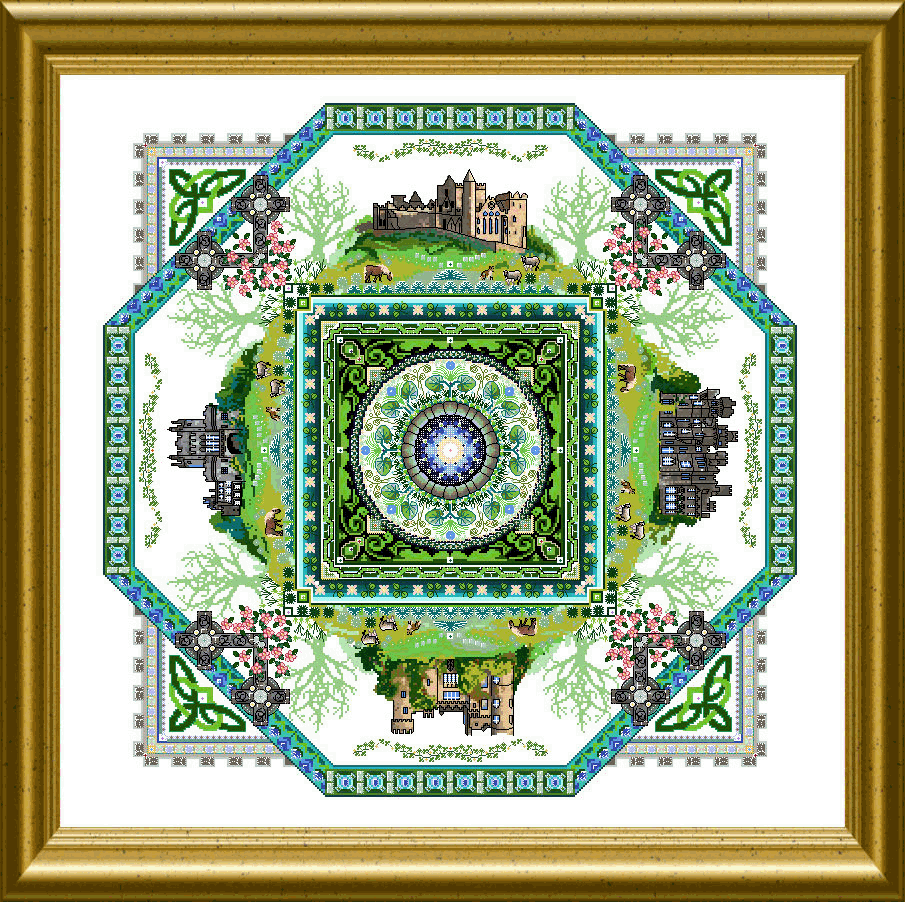 This Mandala celebrates the Irish heritage, landscape and castles – lots of green meadows and bushes, livestock in "over-one" and immense detail. Just look at the wishing well in the center ! It sparkles abundantly with crystals and beads.
You find Celtic Crosses as well as Roses of Tralee, The castles (clockwise) of Rock of Cashel, Ashford Castle, Malahide Castle and Kilkenny Castle.
A beautiful border in blues of skies and sea as well as greens of this particular island surrounds the piece – and in the corners you have the choice to stitch the celtic knots soft and rounded or more angled (The latter version is only available in the download PDF here from my website as a special goodie !)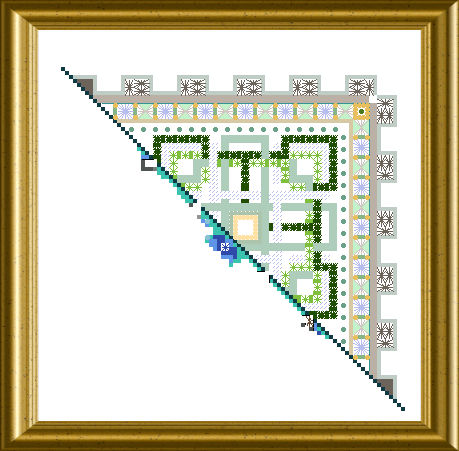 Many Special Stitches will make this piece dimensional, different threads of cotton and silk are used together with a basket full of beads and crystals.
The overall size of the mere design is 347 x 347 stitches.
I recommend a 14/28 count fabric due to the parts over-one and the beading in the very center.
Materials List:Onl 176 – Mat List