Choose the color of your fabric
Please note that this are not genuine fabric colors of any manufactuer. The colors have been hand-chosen by me, as they represent an array of colors which act as a decent, though emphasizing background for my intricate design. I strongly recommend to avoid any bold colored and/or mottled so-called "hand dyed" fabrics. Your months-long work on details and specialitles will be lost in any agitated background.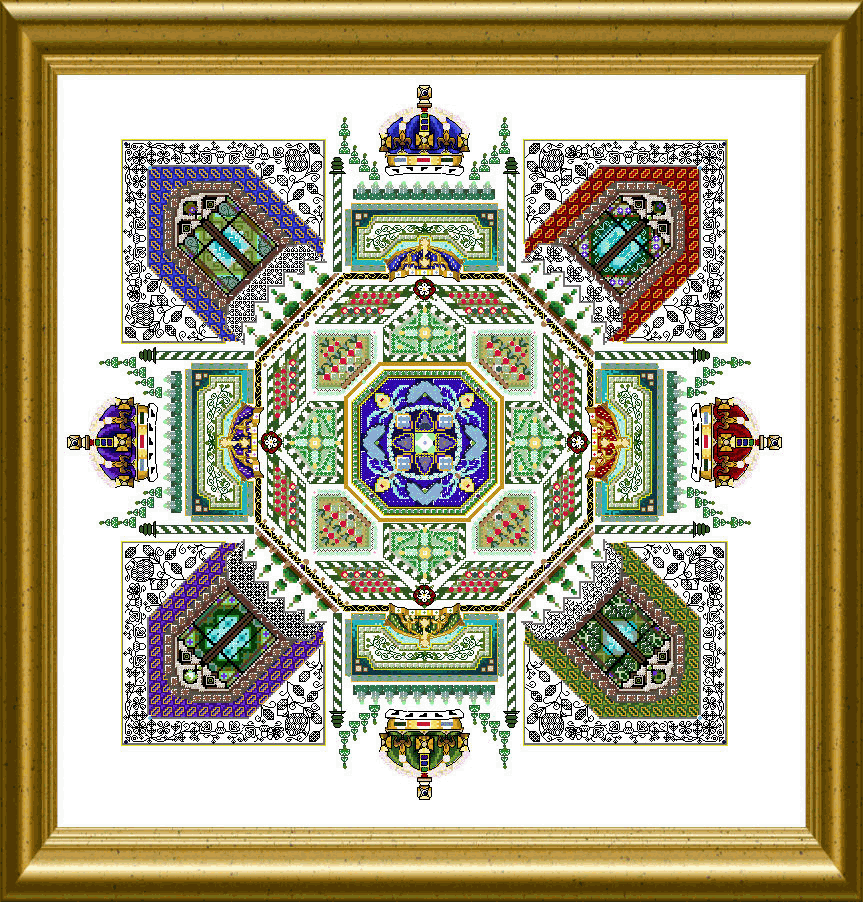 A big Mandala, filled with so much, details galore: Blackwork which embellished shirts and blouses in Tudor times. The Tudor Rose – over one . Monastery arches through which you can catch glimpses of secret gardens.
Rich brocade and velvet curtains…. Green-white painted posts everywhere, and parterre gardens.
Royal crowns in gold, incrusted with precious stones, beads, pearls and crystals.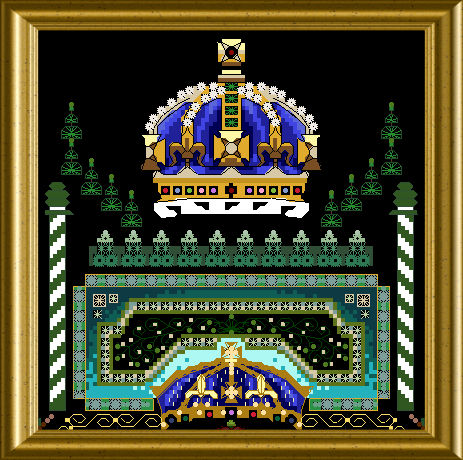 Topiary trees, and a beaded pond.
This design has it all – the tiny details to enjoy whilst stitching – and the overal gorgeous look of
embroiderd richness – which you see from a little distance.
The mere design size will be 357 x 357 stitches
Materials List:Onl 187 – Mat List