Choose the color of your fabric
Please note that this are not genuine fabric colors of any manufactuer. The colors have been hand-chosen by me, as they represent an array of colors which act as a decent, though emphasizing background for my intricate design. I strongly recommend to avoid any bold colored and/or mottled so-called "hand dyed" fabrics. Your months-long work on details and specialitles will be lost in any agitated background.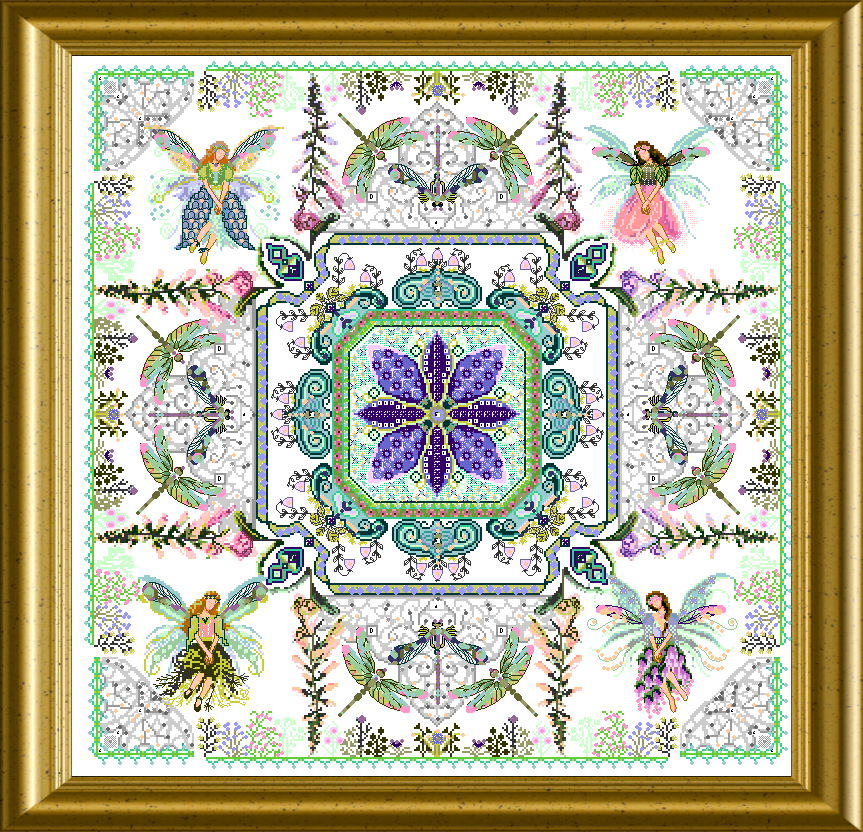 This is a versatile design with lots of details and re-usable single motives ! You can stitch single fairies as little gifts, and even exchange the "people" ( read: Fairies…) for flowers, if you are not into this sujet !
There is a 2nd design available, standing for it's own, but the inserted flowers can be used to replace the Fairies….OCF – ONL 033 – The Flower Medaillons
See here how different the entire design can look then: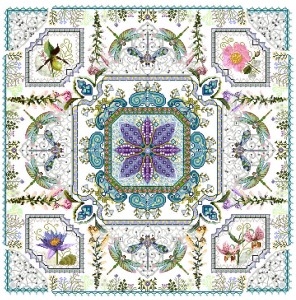 The lacy base of this design adds to the delicate looks – you will use sparkling threads, silks, variegated threads, beads and sparklies to create an embroidered picture of mysterious beeings….
The mere stitch count of the design is 352 x 352 stitches
Materials List for download: Materials Onl 32