This is one of the "toys" I designed a few years ago. Something to stitch and use… to play with and enjoy !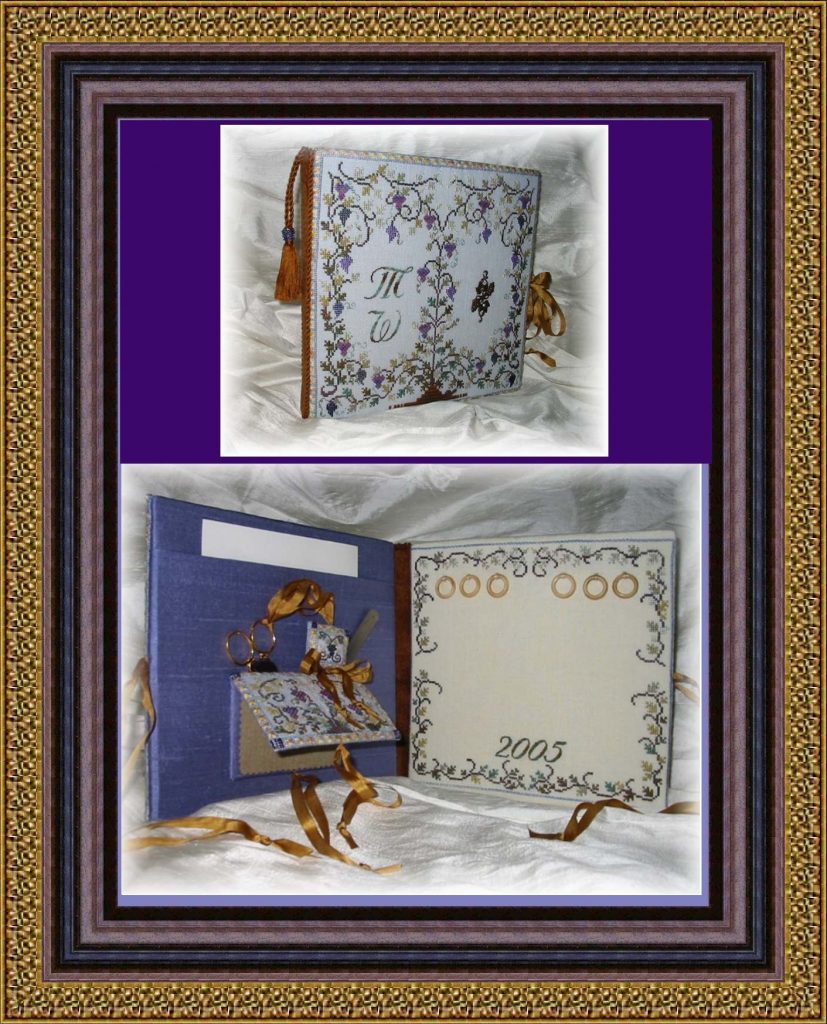 Here you purchase the design files only ! Finishing instructions are not included – they were published back then by Judy Odell.
The size of the main design ( front design of the book ) is 147 x 142 stitches. Just to give you an idea of the size.
You will use lovely variegated threads, Special Stitches, beads and sew-on trinkets to make this all your own together with an elegant alphabet !
Download link for the Material List, so you can
see what your stash already contains :