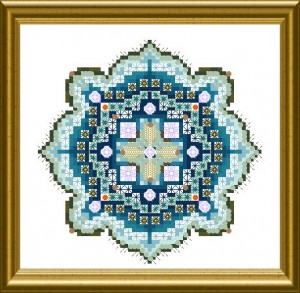 This is the pond center which was a Raffle consolidation Prize in 2013. It is a center which can be used in place of the wording/personalization of  Online 154 – the Bluebell Lace Mandala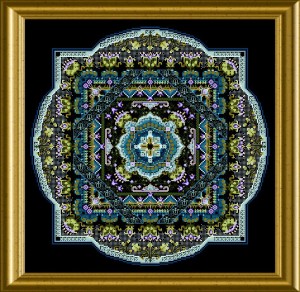 Of course, you can stitch it "alone" as well!
Please regard that this Online Design 171 contains the center only!
The size of this small jewel is 57 x 57 stitches. If you wish to stitch it alone as an ornament, you will need to add free fabric to your own requirements.
You can check the Materials here.